User talk:Byzantinefire
From the Kingdom Hearts Wiki: A world of information not accessible by Gummiship
Jump to navigation
Jump to search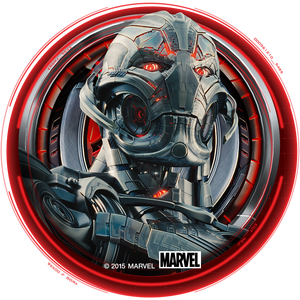 Archives
---
Block
You've been blocked two weeks for provoking Ignis when warned not to. Honestly, being around corrupted wikias like the Narutopedia, the One Piece Wiki, and not to mention all the stories I've heard on the DBZ Wiki, Bleach Wiki, and just wikias I visit, I've always hated when users engage if arguments when it comes to deciding whether something is a provocation or not, because on those wikias, discussions like that tend to get very heated and very messy quickly. I have always assumed good faith with you and Ignis, especially Ignis, despite his previous warnings by both KrytenKoro and Neumannz, as you can see on his talk page.. You yourself have received unofficial warnings from users in the past about your conduct, but most were done in 2014, and it felt wrong to judge you for it since we're now in 2017 and you have shown to improved your behavior since then and have been friendly with other users since then - until Ignis appeared and the two of you started butting heads, that is. Even so, you were pretty reasonable, apologizing for your behavior after the first warning to both me and Ultima Spark, and Ignis made it very clear that he was trying to get you banned from this wiki permanently, even though other users voiced that doing was too extreme, because you didn't do anything wrong or, at least, didn't mean to do so at first. I know I've said this before, but you never really approached users with the intent of malicious or rude, and only becoming aggressive when someone doesn't agree with you. Things between you and Ignis have only really escalated when you started talking to me on my talk page, and Ignis came in and the situation worsened from there. I know you said you didn't mean to provoke Ignis, but you really should have just avoided him. Therefore, the block. It's your first block, so two weeks seems appropriate. It's your decision on whether or not to return once it's over. And keep in mind about what I said before about being more mindful on your behavior in the future. In some ways, this wiki is corrupted, too, and I do not wish to be seen like certain admins on other wikias (as you edit on the Narutopedia like I did, you know what type of users I am referring to). Please understand.--NinjaSheik 20:05, 23 May 2017 (UTC)
Re: Question
I feel awful that you could even suggest such a thing i have experienced that horrible and cruel action too many times. Byzantinefire - There are no strings on me
(talk) 21:21, 22 May 2017 (UTC)
NinjaShiek
Can we talk someplace? Byzantinefire - There are no strings on me
(talk)
Trailer Images
Hey, I know it's exciting and all, but remember that wiki policy doesn't allow images with trademarks on the image from the games. We limit game cutscenes to coming straight from the games, the only exception being screenshots from YouTube videos, but even then, they should have no watermarks or trademarks, okay?
KeybladeSpyMaster
23:55, 15 July 2017 (UTC)
Warning
I'm not laughing!

This is a warning for disruption on and off the wiki: failure to behave civilized, clear intent to break rules.

Your edits have been reverted; please do not attempt to repeat them.
If you wish to do test edits, you are welcome to do so here.
KeybladeSpyMaster -

You're actions are totally illogical.


TALK - - You've done enough! - 12:37 PM Sun, July 16, 2017 MDT

CODE 0x1SF1XKSMDRK: EMERGENCY


Fine, my move. This is your first official warning, user. You've been afforded many warnings before, and you still don't listen. You need to calm down. Your persistent failure to behave civilly on this wiki and your clear intent not to adhere to the present wiki policies constitute disruption on this wiki. If you continue down this course, you will be blocked.


END OF LINE
I don't even care anymore. Byzantinefire - There are no strings on me
(talk) 18:40, 16 July 2017 (UTC)
You Don't Know When to Quit
KeybladeSpyMaster -

You still don't get it, do you?


TALK - - I'm also better than you! - 10:45 PM Thu, July 20, 2017 MDT

CODE 0xKH13X: SHUT DOWN


That is IT. You are FINISHED, user.

You just don't seem to know when to quit. We've been plenty patient with you over the last nearly five years and have given you plenty of chances, but you don't seem to change or show any effort or desire to do so. You have been overall very uncivil and disruptive on this wiki, and have managed to tick everyone off. And I personally don't get mad very easily, but I'm at the end of my rope, and I'm sure everyone else on site is as well.




I'm requesting that this user be blocked or banned immediately for consistent and recurring disruptive, disrespectful, and uncooperative behavior, all of which are the exact opposite of that which is critical to be a part of this Wiki. We've tried everything we could to help this user stay, but this is enough.



END OF LINE
KeybladeSpyMaster -

You still don't get it, do you?


TALK - - I'm also better than you! - 08:59 AM Fri, July 21, 2017 MDT

CODE 0xKH13X: SHUT DOWN


You STILL don't get it, do you? You still want to try and make this about what everyone ELSE did to you. That's just showing how immature and uncooperative you have been. We already explained to you the issue with your KHIII pictures, and you didn't want to accept it or provide a better reason why we should keep them with the watermarks. And you yourself re-uploaded one by following the wiki rules a little later. And for the Disney Wiki, I know I was personally involved for at least 6 months after the incident in November 2013. I also know that after January, I was pretty much the ONLY one involved from either wiki. Again, just like back then, we couldn't and wouldn't do it all for you; you all needed to come aboard and help.




The thing about change is that everyone can change. Everyone can correct their course in life and come back to the light. Everyone, without exception, can reform their behavior and attitude. But it requires effort and time, and most of all, a willing heart. "Yagottawanna." It's not just going to happen on its own. We've given you plenty of time and have made great efforts to help you. The issue isn't that you cannot change. It's that you intentionally choose not to.



END OF LINE