User:RoxasXIIILK/Roxas'sRequestPage
From the Kingdom Hearts Wiki: A world of information not accessible by Gummiship
Jump to navigation
Jump to search
Roxas Talk to Me! — "I see myself the way you remember me, and you see yourself the way I remember you."

"You make a good other..." — 21:03, January 6, 2011 (UTC)

Hello everyone and welcome to my Request Page. I will be taking all Picture, Talk Bubble, Talk Bubble Sprite and any other requests you might happen to have here! If you have a request for me, please put it on the discussion section of the page as this section will be used as a gallery or portfolio of images I've made already so users can see what I'm capable of. Thank you and I hope to hear from you soon!!
User Pages
Home | Roxas's Request Page Gallery | Roxas's Request Page
Templates
Talk Bubbles | Friend Userbox | Signature | Archive Template | The Corridor of Darkness
Talk Pages
Roxas's Journal | Chapter 1 | Chapter 2 | Chapter 3 | Chapter 4 | Chapter 5 | Chapter 6 | Chapter 7 | Chapter 8 | Chapter 9
Gallery
Pictures
Talk Bubbles Sprites
Show Sprites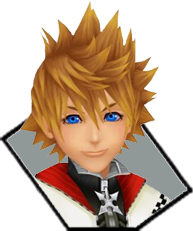 File:VenCGIangry.png
File:VentusSadTBS.png File:VenArmoredCGITBS.png File:VenSleeping2TBS.png File:VenHappyTBS.png File:VenExcitedTBS.png File:VentusSad2TBS.png File:VenConfusedTBS.png File:UnmaskedVanitasTBS.png File:XemnasHappy.png File:TerranortTBS.png File:XemnasArmorTBS.png File:XemnasDaysTBS.png File:VenSleepingTBS.png
Keyblades
Screen Images
Animations
Show Animations
[[19]]
>
>